At Fox Cleaners in Jenks at 121st and Elm, we believe life's better when it's clean. We'll help you keep it that way with our free pick up and delivery and services like dry cleaning, wet cleaning, wash and fold, specialty, leather, uniform, and household items cleaning. We also offer stain-removal services, clothing repairs, alterations and shoe repairs. Our goal is to help you have it all – clean items, more time and a happier life.
Important COVID-19 Update
Effective Monday, March 23rd, we will discontinue counter service and only provide drive thru service at 4 of our 5 locations. We will close our location at 1732 South Boston until this crisis has passed. We will operate under regular business hours and continue to offer same day service for any orders dropped off by 9am Monday through Friday. We urge all our customers to consider using our convenient home pick up and delivery service or our drive through locations during this time.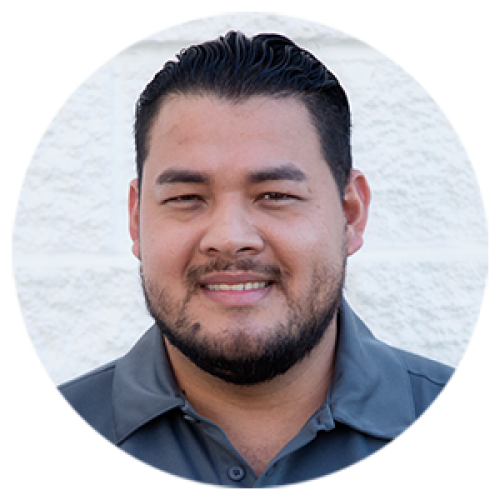 Manager
Ludwin Gamez
My years at Fox have been very rewarding. I like to learn new ways to provide our customers with a quality product and excellent customer service.

Monday – Friday: 7a – 7p
Saturday: 9a – 1p
Sunday: Closed

At Fox Cleaners Jenks, we hope our convenient location, drive through and pick up and delivery services save you time to do more of what you love.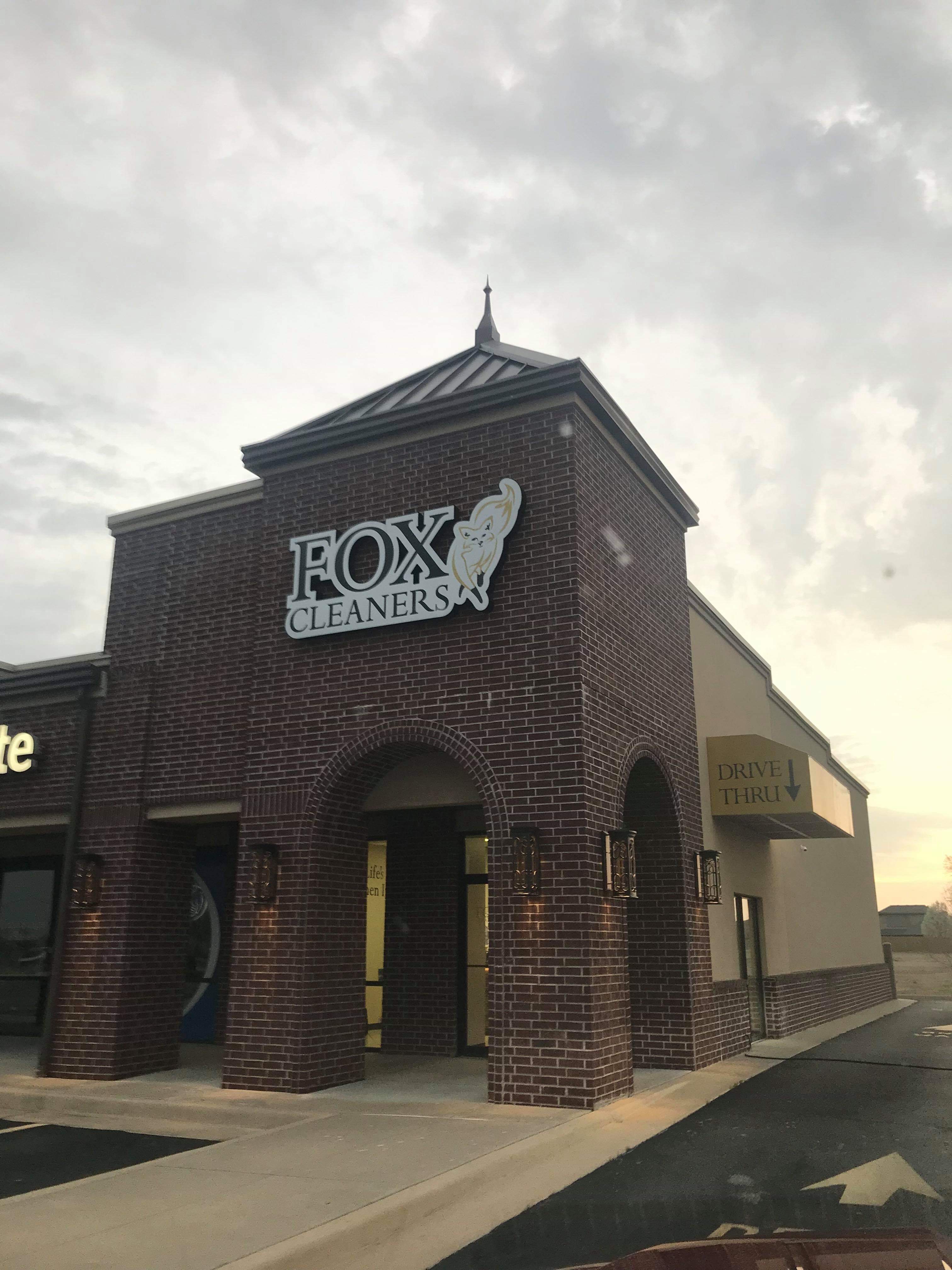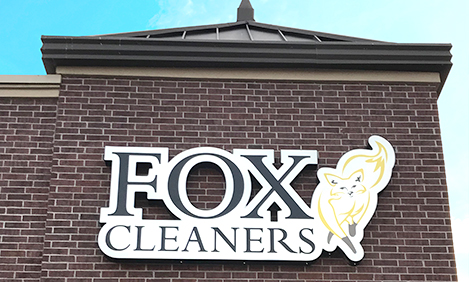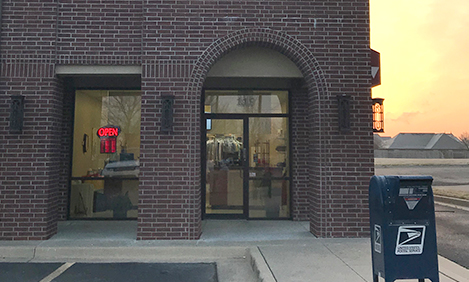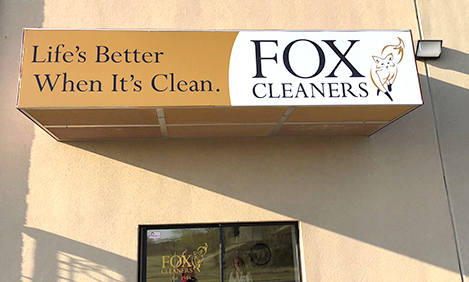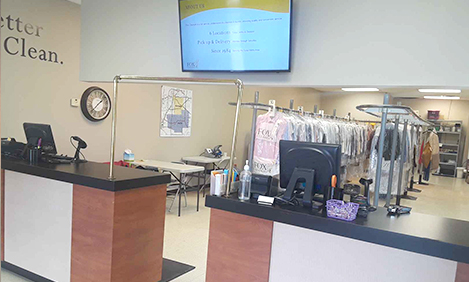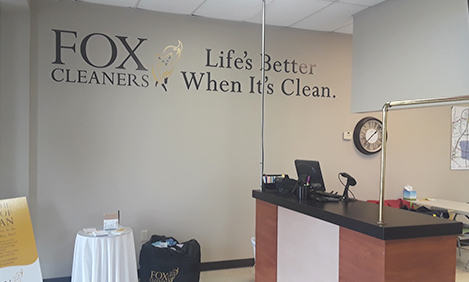 Hi! We're the Fox Cleaners team in Jenks. We can't wait to make your life easier with our dry clean, wet clean, wash and fold and alteration services.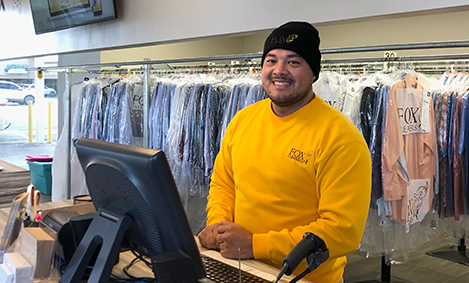 Our Downtown Tulsa Services

CLEAN CLOTHES IN 8 HOURS–In by 9am, finished by 5pm
When you need your clothes and other items cleaned fast and professionally, bring them to our store in Jenks at 121st and Elm. If you drop them off before 9, our experts will have them ready for pickup by 5. Same day services means more time for you and what matters.

At Fox Cleaners in Jenks, we want you to have it all; clean, pressed and tailored clothes picked up and delivered to your door, for free. Select any of our services and we'll return them like new in three days. Sign up by phone, online, or with our Apple and Android apps. Learn More
"Amazing service!! Answered me back after hours and opened up the store for us! Highly recommended!!! Customer focused people which is why I left Yale cleaners after years of being their customer. Thanks again Fox Cleaners!"
"We enjoy using the Jenks location! Customer service is very good! Only suggestion is that coupons need to be redeemed when order is picked up rather than when it is turned in."
"I love my Fox CLeaners in Jenks! Kelly is not only a great worker, but she has become my friend!!! She's the best!!"
"A+ service every time!!!!"
Leave us an honest review about your experience at our 41st & Harvard location.
More Fox Cleaners Locations
Fox Cleaners, a full-service cleaners, is located in Tulsa, Owasso, and Jenks and also serves Jenks, Bixby and Broken Arrow.