clean freaks who love to help others
At Fox Cleaners, we strive to be helpful, reliable, friendly, caring, and proactive every day. We work hard to honor your requests, exceed your expectations and make your life a little easier, cleaner and better.
Keep our Tulsa community clean
Since 1984, we've helped keep our Tulsa community clean, one spot, one family, one neighborhood at a time. Whether you need dry cleaning services, laundry services, wash and fold services, wet cleaning services, household services, repairs and alterations, or specialty cleaning services, our goal is to make your life cleaner, simpler and happier.
Life's better when it's clean
We believe that cleanliness improves lives, reduces stress and boosts happiness. We believe in community, responsibility, cleanliness, efficiency, excellence, integrity, service and quality. We strive to live up to these ideals every day.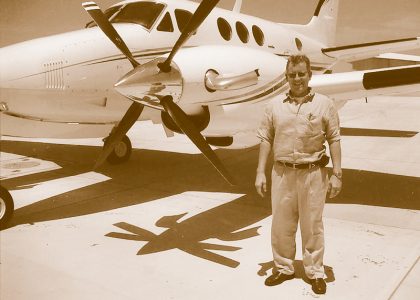 Tim Fox, an accomplished pilot and mechanic, gave up his wings and took up dry cleaning in order to spend more time with his wife and two young daughters. In 1984, he opened the first Fox Cleaners at 60th and Sheridan in Tulsa, Oklahoma. He put his machinery skills to use by maintaining all of the equipment personally. Later, he started Tulsa's first pick-up-and-delivery service with the family van.
Tim Fox, Fox Cleaners' founder, was an accomplished pilot and mechanic
The first Fox Cleaners opened in 1984 at 60th and Sheridan
Fox Cleaners offered the first pick-up-and-delivery service in Tulsa
Raised in Western Kansas, Tim Fox developed values that he truly believed in and used them to build a thriving business. These include a strong work ethic, healthy moral principals, the love of family, commitment to quality and a serious attention to detail. Today, Fox Cleaners remains family-owned and continues to operate with these values at its core.
When Tim Fox passed away in 2007, Maggie Fox, his wife, retained 25% ownership of the business. Then, in 2016 she had the opportunity to purchase the remaining shares of Fox Cleaners. After careful consideration, coaching, and the love and support of her husband and partner, Dean Williams, Maggie purchased the remaining shares. "Everything in my bones told me it was the right thing to do for me and my family," says Maggie. "Fox Cleaners has phenomenal employees with decades of experience. They have graciously welcomed me and are patiently working with me to understand all aspects of the business."
At Fox Cleaners, we love our customers and take great pride in providing high-quality service with a personal touch. Our employees are specially trained and equipped to handle all your laundry and dry cleaning needs with great care, innovation and pride. We truly believe that "Life's Better When It's Clean" and will deliver on our promise to make your life cleaner, simpler and happier.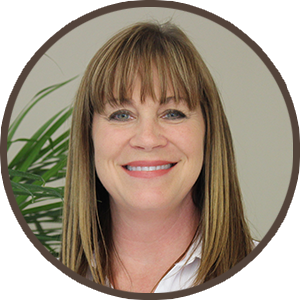 I wanted to keep Fox Cleaners in the family, honor Tim's memory, and carry forth his original vision, but even more than that, I wanted to challenge myself personally and professionally. Every day is a new day – I'm especially grateful for this opportunity and to this team of dedicated, knowledgeable, professional people I've come to know and love like family.
– Maggie Fox, Owner of Fox Cleaners
With over 36+ years of experience, we love helping the Tulsa community live happier, healthier and cleaner lives.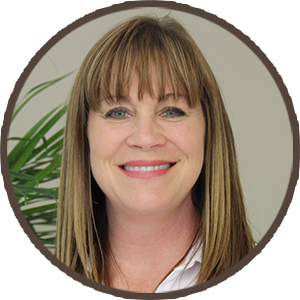 Owner
Maggie Fox
"I've been a dry-cleaning connoisseur for many years and am very particular about how my garments and households are cleaned and pressed. I think quality, convenient dry cleaning is one of life's ultimate luxuries. Good dry cleaning, laundry and finishing are not inexpensive, but I can tell you from experience, the benefits are well worth the cost."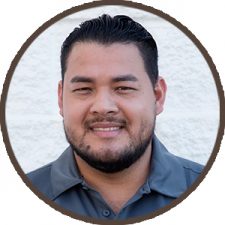 Manager
Ludwin Gamez
"My years at Fox have been very rewarding. I like to learn new ways to provide our customers with a quality product and excellent customer service."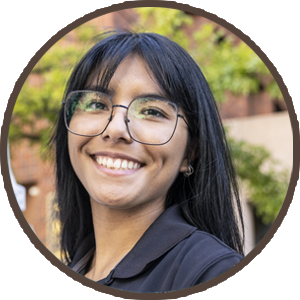 Route Representative
Paula Bustamante
"Excellence in customer service is what I do best at Fox Cleaners! I'm always prepared and very much enjoy being able to help my customers any way I can."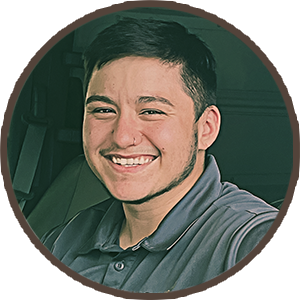 Route Representative
Matty Cook
"I'm so excited to be a part of Fox's growing family. I always strive to give people my best effort and go the extra mile (pardon the pun) to make sure customers are happy."