Focus on what matters most and Leave the laundry to us.
Join Fox's Monthly Laundry Club.
WASH–AND–FOLD
Monthly SUBSCRIPTION Delivery Service
At Fox Cleaners, we know your time is precious. That's why busy families and professionals love our wash–and–fold monthly subscription delivery service throughout Tulsa, Bixby, Broken Arrow, Jenks, Sand Springs, Sapulpa, Owasso and Catoosa. Say "goodbye" to laundry day and "hello" to your newfound free time. We carefully wash and fold shirts, jeans, causal pants, shorts, t-shirts, socks, undergarments, pajamas and towels and deliver them to your door twice a week. All you have to do is put it away.
Get back valuable time and focus on what matters most.
The more you launder, the more you save! Plans start as low as $60 a month.
Clothes arrive at your doorstep freshly cleaned and crisply folded.
3 plans give busy households of all shapes and sizes maximum flexibility. Still have questions? Check out our FAQs.

SINGLES Plan
$1.99 A POUND (25% SAVINGS*)

Couples Plan
$1.75 A POUND (42% SAVINGS*)

Family Plan
$1.50 A POUND (66% SAVINGS*)
*Compared to the price of our regular per pound wash–and–fold services.
Size Guide

~30 lbs of laundry~

Most people spend $7,850.88
And 1 YEAR OF THEIR LIFE doing Laundry
Did you know that 58% of people surveyed by LG run 9,024 loads of laundry in their lifetime? According to moneycrashers.com, the average cost (including detergents, energy, water, and equipment) is $0.87 per load, which means they spend $7,850.88 on laundry in their lifetime. The average person also spends 100 hours each year doing laundry, which is equivalent to a 2.5 week vacation.
Our Subscription Wash-and-Fold Process

Our experts thoroughly inspect all of your wash-and-fold garments, noting all of your concerns and preferences.

Our wash-and-fold subscription service is eco–friendly. We use biodegradable products so that your garments are safe and fresh.

Depending on the type of fabric and your cleaning preferences, we carefully line or fluff dry your clothing.

Our team then folds it carefully and crisply and inspects each item to ensure perfection. Then, all you have to do is put it away.
Very rarely does a business owner get so involved during a trouble shooting situation and you really impressed me. I have bragged to at least 4 people in how quickly you called and about our discussion. No apologies are necessary, but are appreciated. If I can ever do anything for you or your company, please do not hesitate to contact me, I'm just a phone call away.
I was a bit concerned in going to a pick up/drop off service, but I have been so impressed with Erica. She is professional, kind, responsive and very customer service oriented. I think you are very fortunate to have her on your team. She represents your company very well. In these extraordinary times, when life isn't quite normal for businesses, I just wanted to express our thanks.
"I have been coming here for 5 years and every time it's great! The people that work there are always great to work with!"
"I have been using Fox for about 20 yrs or more. Wonderful customer service and care of clothing."
"Since arriving here they've done good by me."
"Fair prices and have them done quickly! 👍😉"
"They are very professional and even have a neat little app you can use! I had 7 pieces and they were ready within fast."
"My husband, Robert, and I have been a customer for more than 20 years. We've always found the employees to be courteous, friendly, and very helpful. Fox Cleaners has superior customer service!"
"I had gotten black shoe polish on my White Linen shirt and they got it out. I am very happy with the service I received and the personnel are very friendly."
"The customer service is exceptional and I have no complaints about their dry cleaning."
"Great service!! Super friendly staff!"
"Amazing service!! Highly recommended!!! Customer focused people which is why I left Yale Cleaners after years of being their customer. Thanks again Fox Cleaners!"
"I love my Fox CLeaners!"
"Customer service is very good!"
Thank you for the excellent service. We very much appreciate and enjoy Jay's excellent work and hustle as our delivery driver.
I work at a local corporation where we have a Fox Cleaners drop and pick up. I had a bag picked up Wednesday December 23. On Thursday December 24 my husband asked me If i noted that he did not want creases in his jeans. I texted Erica and she said she would make sure there were no creases. This is not the first time I have texted Erica and she has always been very pleasant and professional. In a land of "customer no service" I have been pleasantly surprised to have excellent customer service. Erica goes above and beyond the call and it does not go unnoticed.
Spread the joy of cleanliness and more free time with a gift card from us. It makes the perfect stocking stuffer, just because treat, birthday gift, door prize, or donation.
Pick-Up-And-Delivery Area
Fox cleaners picks up and delivers throughout Tulsa, Jenks, Bixby, Broken Arrow, Sand Springs, Sapulpa, Owasso, and Catoosa. As we grow, we continue to change and optimize our routes, so please give us a call to see if we can accommodate your location. Please note that we require a secure, dry location and therefore do not service apartment buildings or extremely remote locations at this time.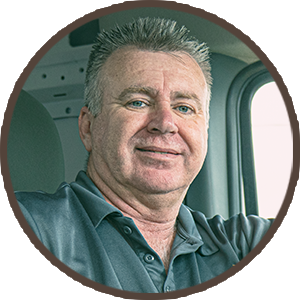 Route Representative
Jay McDonell
"Excellence in customer service is what I do best at Fox Cleaners! I'm always prepared and very much enjoy being able to help my customers any way I can."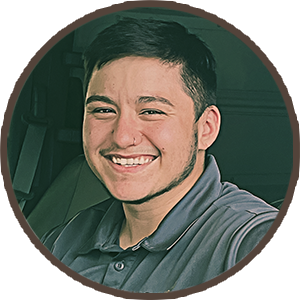 Route Representative
Matty Cook
"I'm so excited to be a part of Fox's growing family. I always strive to give people my best effort and go the extra mile (pardon the pun) to make sure customers are happy."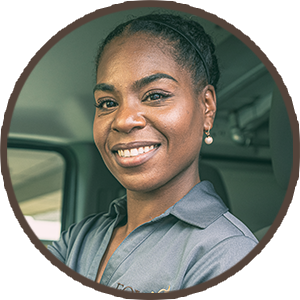 Route Representative
Erica Colbert
"I'm so happy to be a part of the Fox Cleaners family. I look forward to being of service and to adding more satisfied customers to my route"