Your Schedule. Your Tastes. Your Place.
Cleaner, simpler and happier delivered.

Our pick-up-and-delivery concierge will get in touch with you, introduce him or herself, and listen carefully to your cleaning preferences.

Schedule your pickup or delivery at a time that's convenient. There's no need to be there. Billing is automatic and hassle-free. Please note that we require a secure, dry location and therefore do not service apartment buildings or extremely remote locations.

Fill your bag with your items and include any special instructions. Then, leave it at the pickup spot you designated and we'll do the rest.

We read your special instructions, then remove stains, clean, alter, repair, or press each item just how you like it.

We deliver your items to your home or office and pickup any new items. Now all you have to do is put them away.
Spend time doing more of what you love! Enjoy all of our services, including dry cleaning, laundry, wash and fold, wet cleaning, household, specialty, alterations, repairs, shoe shines and more, from the comfort and convenience of your Tulsa, Broken Arrow, Bixby, Jenks, Sapulpa, Sand Springs, Owasso and Catoosa home or office. Simply sign up here, on our Apple or Android app or give us a call at 918.973.4FOX (4369) to schedule your next pickup service.
We pick up and deliver 6 days a week, even when you're not there
Save TIME and enjoy competitive prices without sacrificing quality
With 36+ Years of experience, we know how to HANDLE EVERY GARMENT WITH CARE
300,000+ Happy Delivery Customers Since 1984
For 36+ years we've helped the Tulsa community save time, be cleaner and live happier. Now, we're excited to continue this tradition exclusively via pick up and delivery.
"Fox Cleaners is amazing! Their pick up/delivery service is so convenient! The app made the process simple, and I can't stress my appreciation for those text reminders enough. I sent an insane number of uniforms. They came back quickly, and looked like brand new. Shout out for the classy bags provided with the drop off… nice touch. I'm very impressed!! Thank you Fox Cleaners!!"
"Fox Cleaners was quick, professional, and did a great job with my linens. I appreciate the ease and convenience of their pickup and drop off service. I'll definitely use them again. Thank you, Fox!"
"Fox Cleaners delivers my clothes in the most professional way. I appreciate their attentiveness, their reminders and their ease in use. No longer do I have to "remember" to drop my clothes off or arrange for someone else to pick them up. Love Fox Cleaners."
"Very personal and accommodating to your requests. Jay is absolutely amazing and is very friendly making delivery service perfect. We have used Fox Cleaners for many years and always are impressed with their customer service."
Spread the joy of cleanliness and more free time with a gift card from us. It makes the perfect stocking stuffer, just because treat, birthday gift, door prize, or donation.
Pick-Up-And-Delivery Area
Fox cleaners picks up and delivers throughout Tulsa, Jenks, Bixby, Broken Arrow, Sand Springs, Sapulpa, Owasso, and Catoosa. As we grow, we continue to change and optimize our routes, so please give us a call to see if we can accommodate your location. Please note that we require a secure, dry location and therefore do not service apartment buildings or extremely remote locations at this time.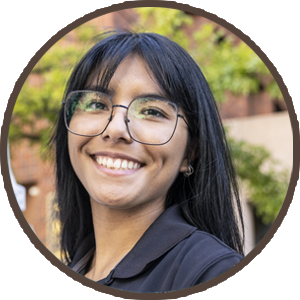 Route Representative
Paula Bustamante
"Excellence in customer service is what I do best at Fox Cleaners! I'm always prepared and very much enjoy being able to help my customers any way I can."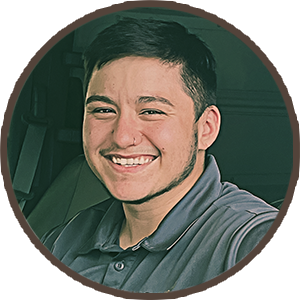 Route Representative
Matty Cook
"I'm so excited to be a part of Fox's growing family. I always strive to give people my best effort and go the extra mile (pardon the pun) to make sure customers are happy."
To schedule a pick up, please call 918.973.4FOX or create an account below. Already have an account? Please login.