Life's better when it's clean.
Life's messy. Make it cleaner, simpler & happier with Fox Cleaners.
At Fox Cleaners, we believe life's better when it's clean. Since 1984, we've helped keep our Tulsa community clean, one spot, one family, one neighborhood at a time. Whether you need dry cleaning, laundry, wet cleaning, linen cleaning, or specialty cleaning, our goal is to make your life cleaner, simpler and happier. Just visit any one of our five locations in Tulsa and Jenks or schedule your free pickup and delivery.

Pamper yourself Monday – Friday, 9 to 5
Our same-day, fabric-cleaning services in Tulsa and Jenks give you more time to focus on what matters. Bring your fabrics in by 9am, Monday through Friday, and we'll have them back to you after 5pm. It's the least we can do to make your life a little easier.

Our convenient Tulsa, Broken Arrow, Bixby and Jenks pick up and delivery service brings our store to your front door every 3 days. Select any service, including dry cleaning, laundry, wet cleaning, household or specialty. Sign up here or on our app on apple or android. Learn More

Cleaner. Simpler. Happier.
Life's complicated. Get more time to do what you love when you become a member of Fox Cleaners. Just sign up below and download our mobile app.
Access and manage your account from anywhere, anytime
Track your garments and household items
Set your cleaning preferences
Pay your bill online and view order history and receipts
Request pick-up-and-delivery service
Receive monthly specials and flash sales

When you become a member and download our app
Select the option below that best fits your needs and lifestyle.
Either sign up and use our online portal, or for the most capabilities, download our app. 
Latest Cleaning Tips, Tricks and How Tos
From our closet to yours: the latest garment cleaning tips, tricks and how tos to make your life a little cleaner, happier and simpler.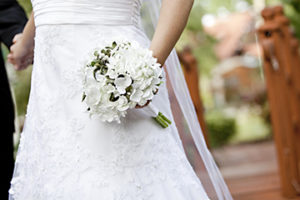 Since it's all about the dress, care and preserve your wedding gown Let's face it. It's all about the dress. It's the day most women
Read More »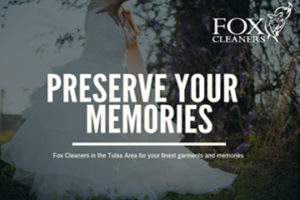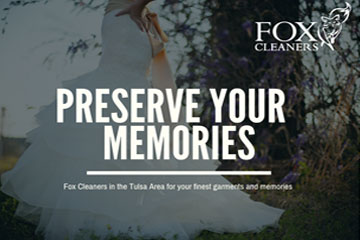 Don't lose the newlywed game – how to clean and preserve your wedding dress If you're like most brides, you spent a small fortune on
Read More »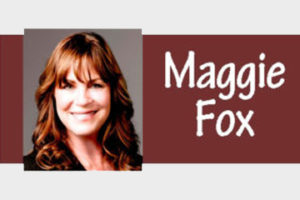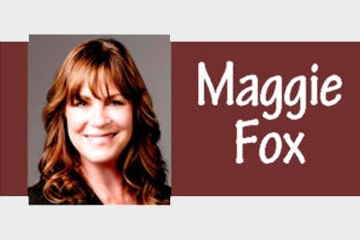 TULSA – When a National Clothesline reporter asked Maggie Fox of Tulsa why she would buy a dry cleaners without any experience in the industry,
Read More »
"As a business owner, I understand the value of great service. When it comes to service, Fox Cleaners, in Tulsa, has always exceeded my expectations. Thank you for your friendly and professional approach to keeping me looking my best!"
"We are loving our delivery service! It's a lifesaver!"
"I've been a loyal customer for over 25 years. The new logo and look exemplifies a history of excellence and professionalism."
Leave us an honest review about your experience with Fox Cleaners.
Fox Cleaners, a full-service cleaners, is located in Tulsa and Jenks and also serves Bixby and Broken Arrow.