Life's better when it's clean and stain–free.
At Fox Cleaners, we believe your clothes are a reflection of you. That's why our stain-removal specialists work hard to gently remove your toughest spots, stains and blemishes with our professional stain–removal process and a little TLC. Most stains are included with your service but occasionally some stains require a bit more finesse and result in an upcharge. On rare occasions, there are some stains that not even our stain–removal experts can't conquer. When this happens, we'll let you know we tried our best and will return your garment. To experience our stain experts' handiwork, simply visit our 41st and Harvard location, or schedule a pickup throughout Tulsa, Jenks, Bixby, Broken Arrow, Sand Springs, Sapulpa, Owasso and Catoosa by loging in, using our apps or calling to find out for yourself.
Stain & SPot–Removal Prices
Normal Stains, Spots, Blemishes

Included

Hard–to–Clean Stains*

50% More

Impossible Stains**

Returned to You, 50% More
*The difference between a hard-to-clean stain is determined by the amount and type of stain, as well as the need to separate it from other garments. 
**These are the stains even our stain master can't conquer. We return these to you.
Contact us at [email protected] or call 918-973-4FOX (4369) for questions regarding our stain prices.
Our stain–removal experts are trained in the art of stain removal. They specialize in treating all types of stains, spots, blemishes, and soils throughout the Tulsa area including coffee, tea, wine, sweat, grass, mud, blood, vomit, grease, oil, food, feces and more. The most common stains we see are coffee, sweat, grass, wine and dirt. If you've stained your favorite garment with these or another substance, don't to try to remove it yourself. Instead, drop by, give us a call or schedule a pickup so we can keep the stain from becoming permanent and restore the item back to its original glory.
Meet our Stain–Removal Experts
Cesar Bustamante
aka. Stain Master
"Stain removal is my passion. I take great pride in a perfectly clean, blemish-free, finished product. My team of trained stain–removal specialists always does everything they can to give our customers the best stain removal services in Tulsa."
As production manager, Cesar does a remarkable job of maintaining and familiarizing himself with all of our equipment and the latest stain removal techniques and tricks so he can provide the best stain removal services in Tulsa. His love and commitment to his Fox family echoes the love and commitment he has to his own wife and children and we at Fox are blessed to have him as such an integral part of our team.

Our Stain and Spot Removal Process

Our stain-removal specialists thoroughly inspect and recheck every item for stains, blemishes, and spots. They flag each item and set them aside to receive special care.

Our stain experts, under the direction of Cesar, our stain master, separate the items based on the type of stain. From grease/oil, to food, to perspiration, to blood, to dirt, we treat each stain based on its unique properties.

Our stain master treats each spot with the appropriate corresponding stain–removal treatment. These are tough on stains, but gentle enough for your most delicate fabrics.

Then, our stain specialists place each treated item under hot steam. This loosens, gently breaks and releases the bonds that cause stains from the fabric's fibers.

We double check each stain to ensure it's properly removed and repeat as necessary. Then, we proceed with washing, dry cleaning, wet cleaning and drying the garment so it looks like new.
Cesar, our stain master, tries his best to remove even the most stubborn of stains and will treat the most hard-to-clean blemishes multiple times. Unfortunately, there are some stains even our stain master can't conquer. His ability to remove stains often depends on how long the stain's set in the  fabric, the type of substance, and if the garment was exposed to heat.
Depending on the type of stain, we typically only keep garments 1 extra day if needed, meaning we'll return your item within a week.
Sometimes a delicate garment that says "Dry Clean Only" needs to be wet cleaned in order to remove stains and odor. This may cause the garment to shrink, have water spots, or can change the texture of fabric. So, our stain master uses this technique only as a last resort, and only with a customer's verbal approval.
"They offer the best dry cleaning and stain removal services! I stained my favorite jacket and thought it was ruined, but I was wrong!! To my surprise and amazement, Fox Cleaners was able to remove my stain! I absolutely love the ease and convenience of the FREE pickup and delivery. I am so grateful for the professionals at Fox Cleaners."
"I had gotten black shoe polish on my white linen shirt and they got it out. I am very happy with the service I received and the personnel are very friendly."
"OMG! I just got back from Africa, and all of my clothes were covered in dust! I needed to wash them, but I didn't want to do it myself. So, I took them to Fox Cleaners! They were incredible! My clothes came back looking brand new! I'm so happy with the outcome and the customer service is fantastic! Love this place! I will be coming back! I totally recommend their free pickup and delivery! It's so easy to do! I am in LOVE! THANK YOU FOX CLEANERS!"
Spread the joy of cleanliness and freedom from stains with a gift card from us. It makes the perfect stocking stuffer, "just because" treat, birthday gift, door prize, or donation.
Fox cleaners has one location in Midtown Tulsa and picks up and delivers throughout Tulsa, Jenks, Bixby, Broken Arrow, Sand Springs, Sapulpa, Owasso, and Catoosa. As we grow, we continue to change and optimize our routes, so please give us a call to see if we can accommodate your location. Please note that we require a secure, dry location and therefore do not service apartment buildings or extremely remote locations at this time.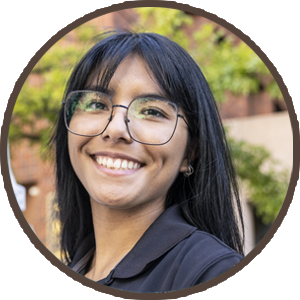 Route Representative
Paula Bustamante
"Excellence in customer service is what I do best at Fox Cleaners! I'm always prepared and very much enjoy being able to help my customers any way I can."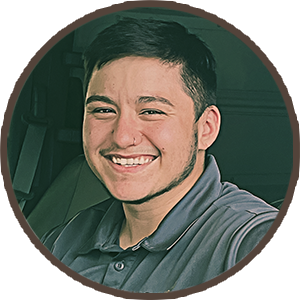 Route Representative
Matty Cook
"I'm so excited to be a part of Fox's growing family. I always strive to give people my best effort and go the extra mile (pardon the pun) to make sure customers are happy."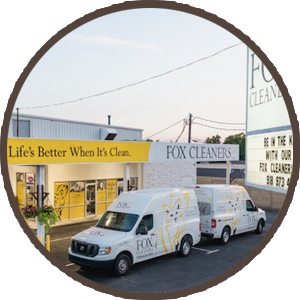 We are excited to announce that Fox Cleaners will once again offer Counter and Drive Thru service Monday thru Saturday at our Midtown location.