Dry Cleaning, Wet Cleaning
At Fox Cleaners on 41st and Harvard, we believe life's better when it's clean. Since opening this location we've helped keep our Midtown Tulsa community clean, one item, one family, one neighborhood at a time. We provide free pick up and delivery, dry cleaning, laundry wash and fold, wet cleaning, household item cleaning, leather cleaning, uniform cleaning, clothing alterations, clothing and shoe repairs and more. Our goal is to make your life a little cleaner, easier and stress–free.
Important COVID-19 Update
Effective Monday, March 23rd, we will discontinue counter service and only provide drive thru service at 4 of our 5 locations. We will close our location at 1732 South Boston until this crisis has passed. We will operate under regular business hours and continue to offer same day service for any orders dropped off by 9am Monday through Friday. We urge all our customers to consider using our convenient home pick up and delivery service or our drive through locations during this time.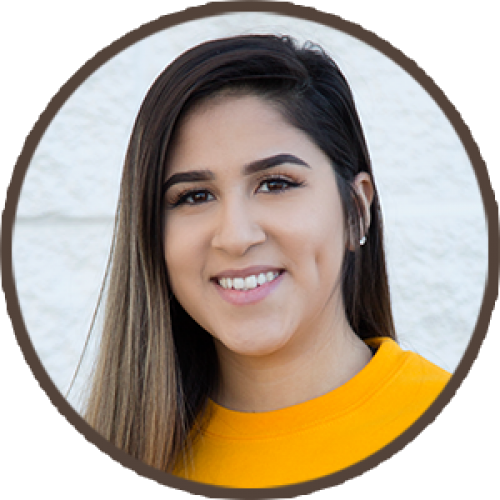 Manager
Alessa Garcia
"I love my Fox Cleaners family and have really enjoyed meeting and serving our amazing customers."

Monday – Friday: 7a – 6p
Saturday: 9a – 1p
Sunday: Closed

Our midtown location is newly renovated inside and out because we truly believe that life is better when it's clean.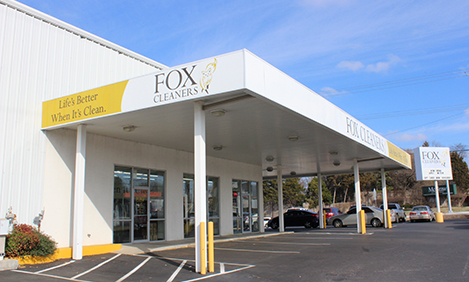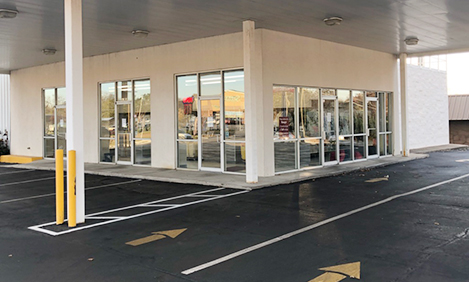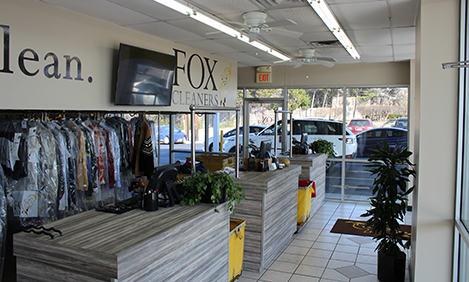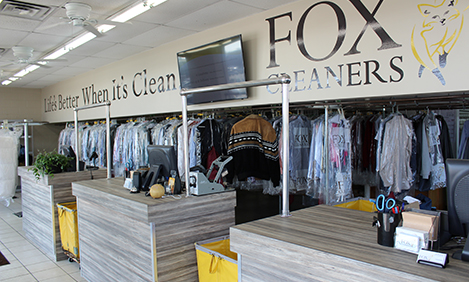 Hello! We're the team at Fox Cleaners at 41st and Harvard location and we're looking forward to serving you!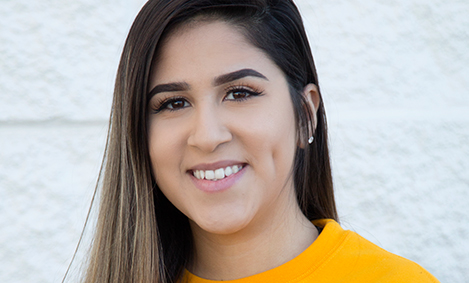 Our Midtown Tulsa Services

Bring it in by 9am, We'll have it out by 5pm, Monday – Friday
Our same-day, dry cleaning, wash and fold and wet cleaning services at 41st & Harvard save you time so that you can focus on what matters most. Bring your garments in by 9am, Monday through Friday, and pick them up the same day, after 5pm. It's the least we can do to make your life a little simpler.

Our convenient 41st and Harvard pick–up–and–delivery service arrives every 3 days. You can choose any of our services, including dry cleaning, wet cleaning, wash and fold, laundry, household or specialty. Sign up online or via our app (apple or android). Learn More
"The normal dry cleaners that I use has been unpredictable with their customer service and time tables. I had to rush into this location this morning and drop off a pair of pants and shirt for my son to wear to work tonight. The lady at the front counter was nice. So far... great service. Hoping for the best."
"Good service. Good price. This is a very nice cleaners where you can drop off your clothes to be cleaned. They are reliable and on time. Also, the do a great job with reasonable price. They have quick service without extra charge. I like that they give some coupons along with the grocery ads every month. I can actually save 5 dollars off 20 dollars dry cleaning service."
"They are very professional and even have a neat little app you can use! I had 7 pieces and they were ready within 24hrs."
"Great customer service and timeliness."
I appreciate the text message on my mobile phone that my clothes were ready to be picked up. I took my clothes in this morning, at 7:45am and received an email message at 3:12pm the same day that my order was ready for pick up. I appreciate the courtesy and professional service of Fox Cleaners at 4102 South Harvard Avenue. I will be back.
Leave us an honest review about your experience at our 41st & Harvard location.
More Fox Cleaners Locations
Fox Cleaners, a full-service cleaners, is located in Tulsa, Owasso, and Jenks and also serves Jenks, Bixby and Broken Arrow.