We're excited to help you and your family live simpler, happier and cleaner lives with our free pickup and delivery services.
Step 1: confirm You're in our delivery area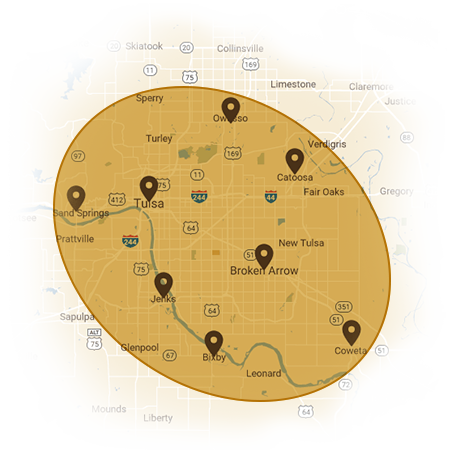 Fox Cleaners picks up and delivers throughout Tulsa, Jenks, Bixby, Broken Arrow, Sand Springs, Sapulpa, Owasso, and Catoosa.
As we grow, we continue to change and optimize our routes, so please give us a call to see if we can accommodate your location.
Please note that we require a secure, dry location and therefore do not service apartment buildings or extremely remote locations at this time.
Step 2: Create an Account or Log in
To schedule a pick up, please call 918.973.4FOX or create an account below. Already have an account? Please login.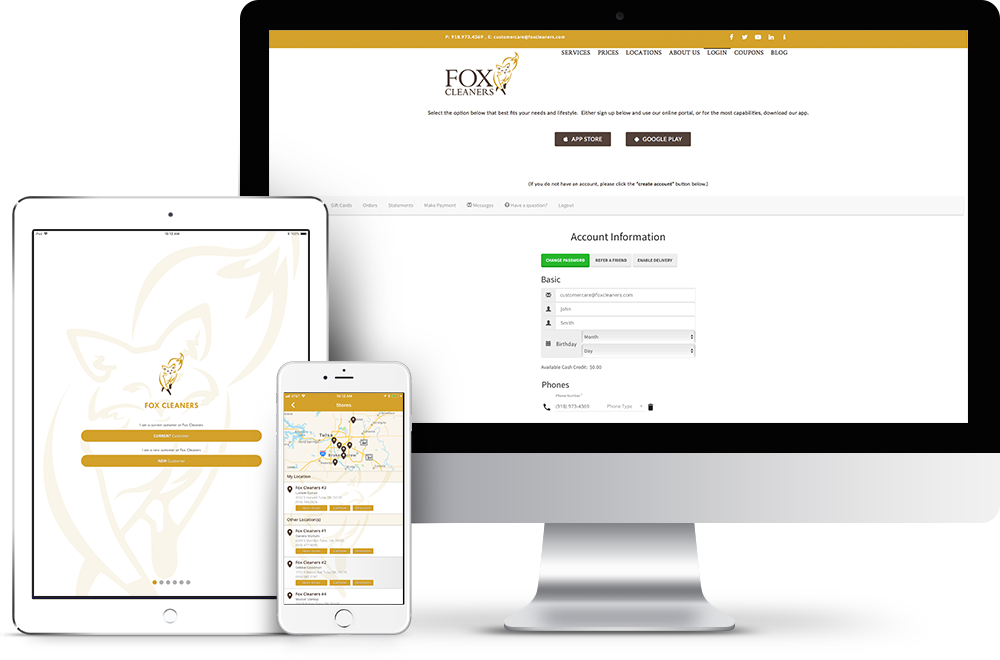 Step 3: Prepare for pickup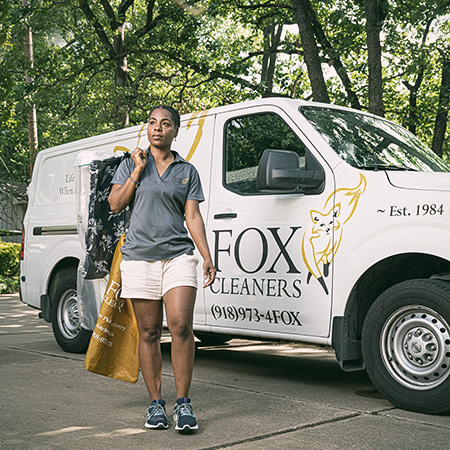 We'll call you to finalize the details and confirm the 2 days each week that we will be in your area. There's no need to be there and billing is automatic and hassle-free.

The night before, we will send a text to remind you that we will be in your area the following day. Simply reply when prompted.

Fill your bag with your items and include any special instructions, concerns or cleaning preferences. Then, leave it at the pickup spot you designated by 8am and we'll do the rest. Please make every effort to place your bag before we arrive. If we arrive and no bag is present, we will charge a $5 service fee to your account.
Step 4: Wait for Delivery
Our driver will pick up your items, 

we'll remove 

stains, clean, alter, repair, or press

 each item just how you like it.

Then, we'll deliver your items to your home or office and pick up any new items. Now all you have to do is put them away.