Make pickups Even easier
with Amazon Alexa
"Hey Alexa, open Fox Cleaners. Schedule a pickup."
The Fox Cleaners Alexa skill makes it even easier for you to enjoy cleaner, simpler, and happier delivered. Simply tell Alexa to open Fox Cleaners and "Schedule a pickup" and Alexa will let you know when your driver will be in your area. Whether you need dry cleaning, laundry, monthly wash-and-fold, wet cleaning, linen cleaning, repairs, alterations or specialty cleaning, this skill, plus our free pick–up–and–delivery services, save you time so you can focus on what matters most. To enjoy this feature at your home or office, simply follow the instructions below.
Step 1: Enable the Fox Cleaners Alexa Skill.

If you haven't already, download Amazon Alexa onto your device. Then, open it. Or click the button below to enable and link the skill directly through Amazon.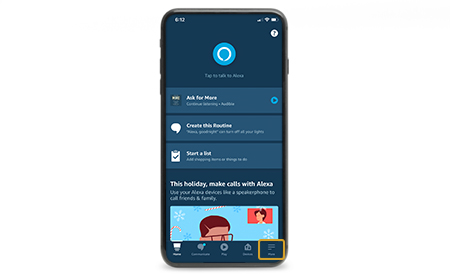 Select the hamburger drop–down menu, "More," in bottom right.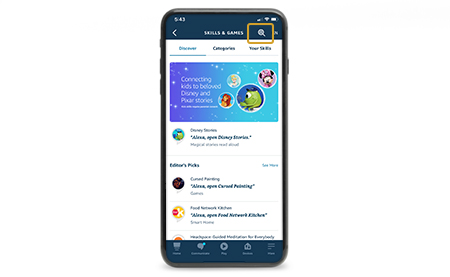 Select the Search icon in the top right.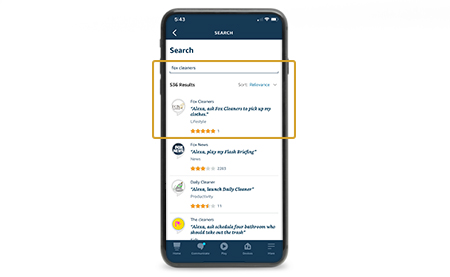 Search and select Fox Cleaners.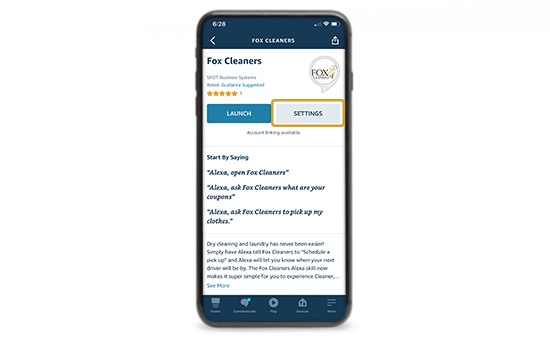 Click Enable to Use. Then Settings.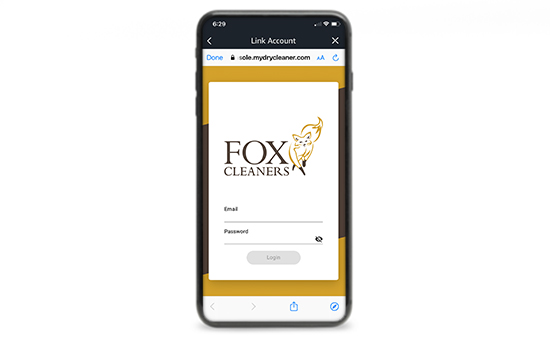 Enter your registered email and password. Click Login.
Step 2: Schedule your next pickup!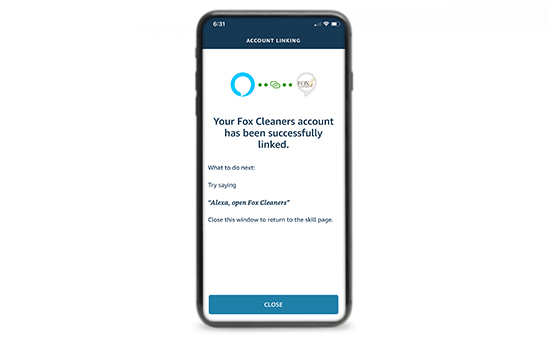 Congrats! Simply say "Alexa, open Fox Cleaners" and schedule your next pickup.
Great question! You can schedule any of our services, including dry cleaning, laundry, monthly wash-and-fold, wet cleaning, linen cleaning, household items, repairs, alterations or specialty cleaning.
We've helped the Tulsa community be cleaner and live happier since 1984. Now, we can make our customer's lives even easier when they schedule a pickup using their Alexa device.
Pick-Up-And-Delivery Area
Fox cleaners picks up and delivers throughout Tulsa, Jenks, Bixby, Broken Arrow, Sand Springs, Sapulpa, Owasso, and Catoosa. As we grow, we continue to change and optimize our routes, so please give us a call to see if we can accommodate your location. Please note that we require a secure, dry location and therefore do not service apartment buildings or extremely remote locations at this time.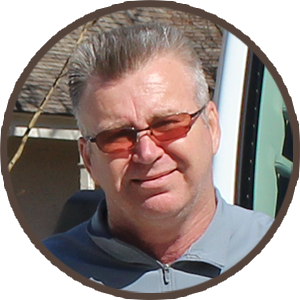 Driver
Jay McDonell
"Excellence in customer service is what I do best at Fox Cleaners! I'm always prepared and very much enjoy being able to help my customers however I can."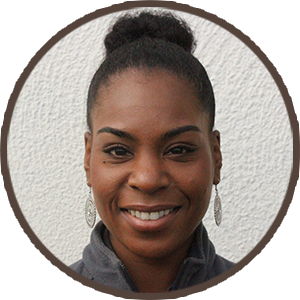 Driver
Erica Colbert
"I'm so happy to be a part of the Fox Cleaners family. I look forward to being of service and to adding more satisfied customers to my route"