SETTING THE STANDARD
Trust us with handling both everyday and fine table linens. Experience the transformation as we restore the charm of your favorite table linens!
LAUNDRY & WASH & FOLD SERVICE
We know your time is precious. Our laundry, wash-and-fold and monthly wash-and-fold subscription services give you more time to do what you love.
HATS OFF TO YOU
Fox Cleaners will clean your military uniforms for free, today and everyday.
TO LOVE & TO CHERISH
We specialize in preserving your precious memories for generations to come.
Introducing Fox Cleaners' 24/7 kiosk service
At Fox Cleaners, we believe life's better when it's clean. Since 1984, we've helped keep our Tulsa community clean, one spot, one family, one neighborhood at a time. Whether you need
dry cleaning, laundry, monthly wash-and-fold, wet cleaning, linen cleaning, specialty cleaning and stain removal
, our goal is to make your life cleaner, simpler and happier.
Visit our 41st and Harvard location, or schedule a pickup by logging in, using our apps or calling and enjoy free pickup and delivery throughout Tulsa, Jenks, Bixby, Broken Arrow, Sand Springs, Sapulpa, Owasso and Catoosa.

Look flawless and feel priceless
Our eco-green, dry-cleaning service throughout the Tulsa area removes your toughest stains, is gentle enough for your most delicate fabrics and ensures your clothes look like new.

Spend more Time Doing What You Love
Our convenient laundry, wash–and–fold services throughout the Tulsa area give you more time to do what you love. Priced by the piece, by the pound, or by subscription, our experts do everything but put it away.

Our wet-cleaning service throughout the Tulsa area is an eco-friendly alternative for some dry-clean-only garments. If it meets the criteria, we clean, press and steam it to perfection.

Experience the decadence of hotel luxury in your own home with Tulsa area linen-cleaning services including blankets, bed sheets, bedspreads, down comforters, furniture coverings, table linens and more.

Save time by getting everything done in one place. We specialize in silks, linens, leather, suede, beaded gowns, wedding dresses, coats, jackets, shoe shine and repair, collar treatment, and stain removal throughout the Tulsa area.

Look like a million bucks
Our Tulsa-area repair and alteration services restore your garments and shoes so they're like new. We repair shoes, replace broken buttons, hem pants, and make alterations to help make your life just a little easier.


Save and restore your favorite items
We gently treat and remove Tulsa's toughest spots, blemishes and stains with our professional stain–removal process and a little TLC. Our stain–removal experts are trained in the art of stain removal and specialize in treating all types of stains including coffee, tea, wine, sweat, grass, mud, blood, vomit, grease, oil, food, feces and more. 


We clean and preserve your wedding gowns
You can trust Fox Cleaners to remove stains by hand and protect your wedding gown throughout our MuseumCare™ ZeroCarbon™ wedding gown cleaning process according to the highest standards and pressed by hand.
Spread the joy of cleanliness and more free time with a gift card from us. It makes the perfect stocking stuffer, just because treat, birthday gift, door prize, or donation.
Simplify Your Life, Become A member
Life's complicated. Get more time to do what you love, track your garments, pay online and schedule your next service with the push of a button when you become a member of Fox Cleaners. Just sign up through our online portal below or download our mobile app.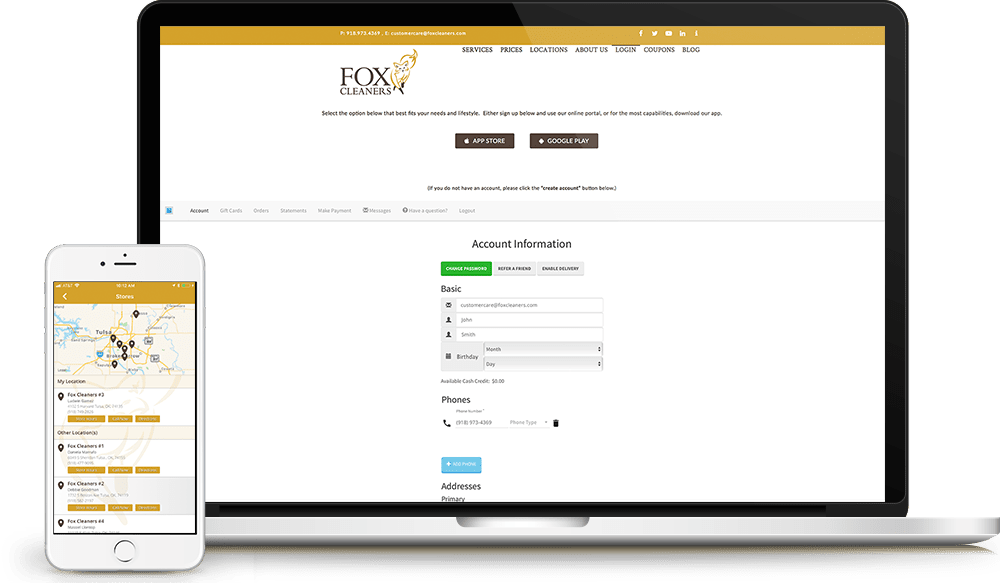 Access & Manage Your Account From Anywhere, Anytime

Track Your Garments & Household Items

Set Your Cleaning Preferences

Pay Your Bill Online & View Your Order History/Receipts

Schedule Your Services with Complimentary Pick Up & Delivery
Latest Cleaning Tips, Tricks & How Tos
From our closet to yours: the latest garment cleaning tips, tricks and how tos to make your life a little cleaner, happier and simpler.
Our Certified Wedding Gown Specialists™ will give you a free consultation and an estimate for the care of your new wedding gown or your vintage wedding gown. If your vintage wedding gown has yellowed, we can restore it to the true color. Or if your wedding gown is a sample or was pre-owned, there is […]
We entrusted Fox with our dad's clothing to be displayed at his Celebration of Life. We had items that were 65+ years old; his military uniforms from the late 60's; his high school letter jacket and dozens more pieces that needed the utmost care and tlc. We could not be more pleased with the finished product. Fox communicated with me frequently to let me know where they were in the process and ensure they had enough time to work on the pieces that needed extra cleaning. When the sweet woman delivered his garments, she explained that they tried very hard to make everything look as nice as possible for his memorial service. She hugged me and told me she was sorry for my loss. We will not use any other dry cleaner. Thank you, Fox, for going above the call and truly caring for your customers!
"My life is great. I didn't know it could get so much better until Fox Cleaners came into my life a few years ago. Through the years, I've struggled having the right clothes clean, because I forget to drop off at the dry cleaners. WELL THEY DELIVER! I have long wanted the cleaners from my childhood who noticed the missing buttons or some spot needing attention. WELL THEY DELIVER! I love friendly people and fast responses - more of a friend than a customer – WELL THEY DELIVER! I like to be updated on changes. WELL THEY DELIVER! Great people – who DELIVER great service time and again!"
"I enjoy using Fox delivery for all my drycleaning and if I need something quick, I just drop it off. My clothes are fresh and no wrinkles. Fox is a professional business!!"
"Absolutely AMAZING customer service. Beautiful job cleaning my clothes and area rug!! You rarely find this level of service anywhere today."
I have been a customer of Fox cleaners for years, over 20. Tried others through years, BUT they never stood up to Fox's attention to detail. I'll never use any other cleaners.
Fox Cleaners went to a pick-up delivery cleaning service in the wake of covid. I was skeptical about how the process might work. I can say that after using their service over the past year I am very pleased with everything from start to finish. I had been a patron of Fox Cleaners for several years. For me, the bottom line is that they provided excellent service in the past, and the same excellent service has continued. Highly recommend!
Very rarely does a business owner get so involved during a trouble shooting situation and you really impressed me. I have bragged to at least 4 people in how quickly you called and about our discussion. No apologies are necessary, but are appreciated. If I can ever do anything for you or your company, please do not hesitate to contact me, I'm just a phone call away.
"I have been coming here for 5 years and every time it's great! The people that work there are always great to work with!"
"I have been using Fox for about 20 yrs or more. Wonderful customer service and care of clothing."
"Since arriving here they've done good by me."
"Fair prices and have them done quickly! 👍😉"
"They are very professional and even have a neat little app you can use! I had 7 pieces and they were ready within fast."
"My husband, Robert, and I have been a customer for more than 20 years. We've always found the employees to be courteous, friendly, and very helpful. Fox Cleaners has superior customer service!"
Fox cleaners has one location in Midtown Tulsa and picks up and delivers throughout Tulsa, Jenks, Bixby, Broken Arrow, Sand Springs, Sapulpa, Owasso, and Catoosa. As we grow, we continue to change and optimize our routes, so please give us a call to see if we can accommodate your location. Please note that we require a secure, dry location and therefore do not service apartment buildings or extremely remote locations at this time.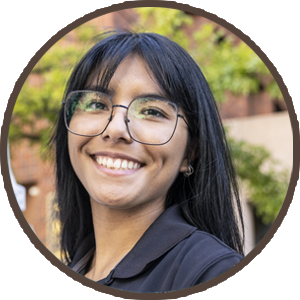 Route Representative
Paula Bustamante
"Excellence in customer service is what I do best at Fox Cleaners! I'm always prepared and very much enjoy being able to help my customers any way I can."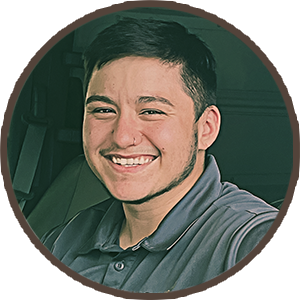 Route Representative
Matty Cook
"I'm so excited to be a part of Fox's growing family. I always strive to give people my best effort and go the extra mile (pardon the pun) to make sure customers are happy."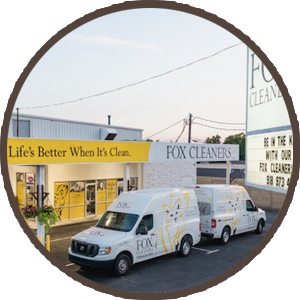 We are excited to announce that Fox Cleaners will once again offer Counter and Drive Thru service Monday thru Saturday at our Midtown location.